SAVE EVERY DAY WITH MARATHON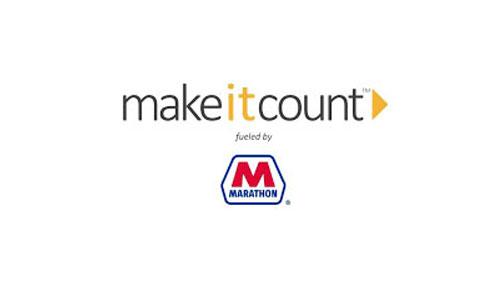 MakeItCount™ is the Marathon loyalty enhancement program which allows consumers to earn rewards in their preferred program.
After registering for the program consumers enter 11+ (10-digit-Phone Number) to earn points every time they fuel up or purchase select items at thousands of participating Marathon gas stations across the U.S.
Consumers are able to choose their preferred program in order to redeem their program's currency.  With the CentsOff partner program you earn points for fuel purchases and specially selected inside sales promotions.  These points can be used for cents per gallon off fuel purchases or prize awards that may be available.
Every MakeItCount member currently enjoys $.05/gallon off their fuel purchase up to 20 gallons every time you fuel.  Every gallon you purchase will earn you 20 more points in the CentsOff partnership.
Every quarter there will be different inside sales that you are able to earn extra points on.  
Download the app makeitcount on your smartphone to see your account information, available specials going on to see what you can earn extra points on, and redeem your points for the program when you have earned enough.  It can be downloaded from the play store and apple store.  You must be registered and have the app or website login in order to redeem savings that you have Earned.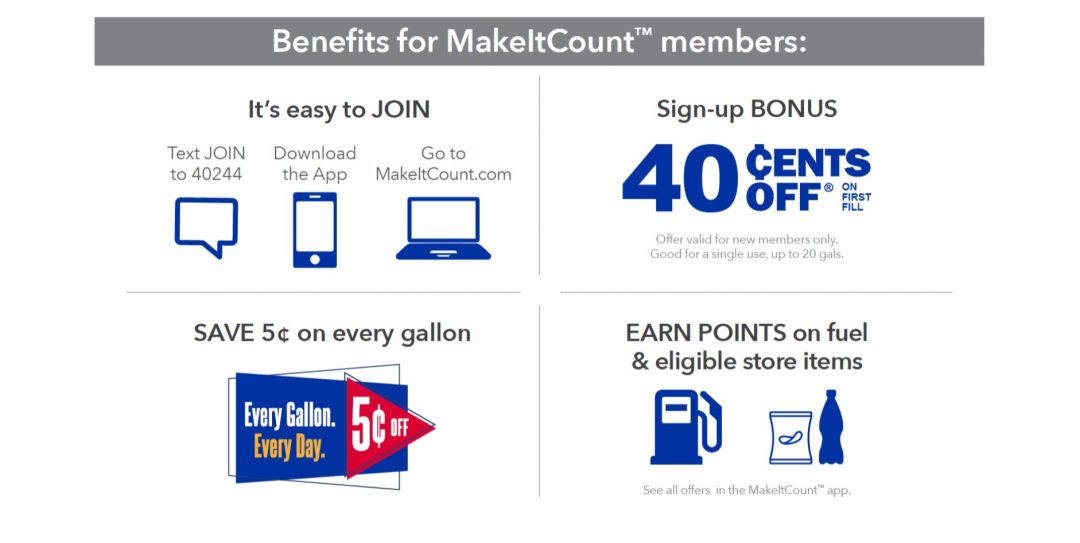 Every 3 months Marathon will have different merchandise items that will allow you to earn more points for your centsoff goals. 
See below for the current offers.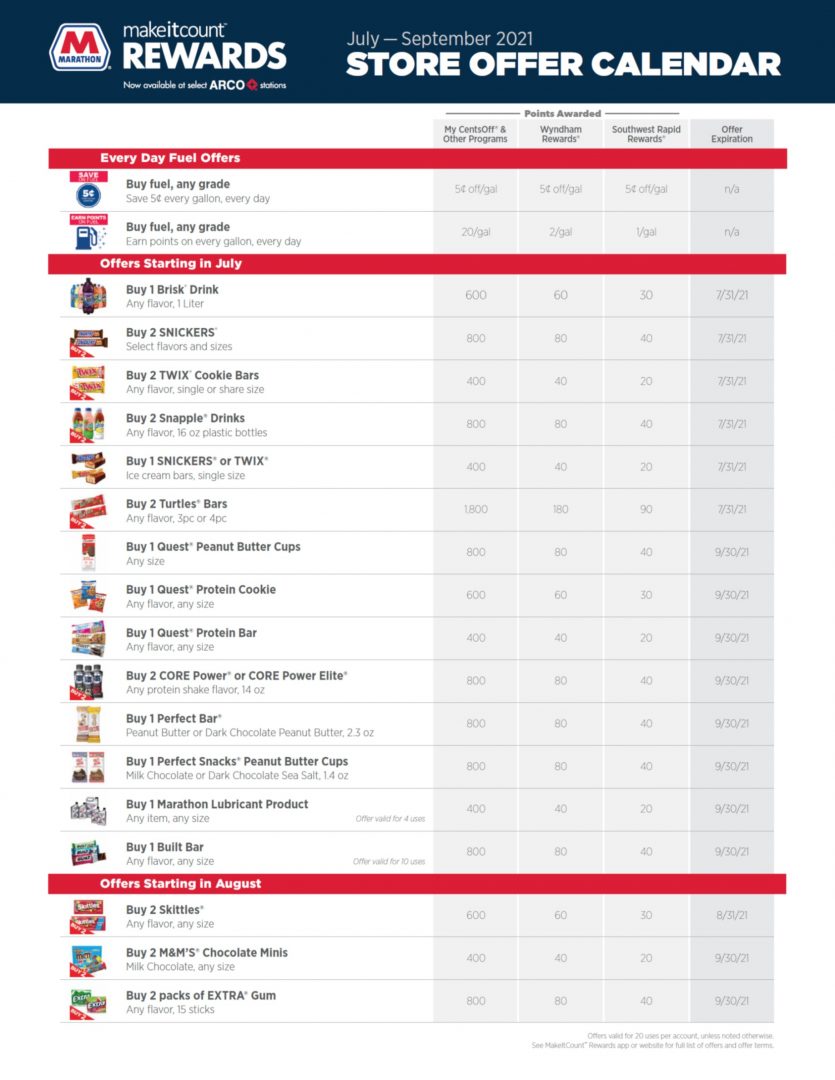 Note:  Onekama EZ Market does not carry Giants® Pistachios, Muscle Milk®, Old Bay®, Grill Mates®, and Snapple® Lemonade.
The MakeItCount App has been updated. 
Please go to the Google Store or the Apple Store to make sure you have the latest updated version.