Save Time. Reduce Stress. No Worries.
Let us prepare the food for your next party or event. Take a look at our menu offerings below and give us a call to discuss your needs.
---
Customizable Menu Options
We are able to meet your food requirements no matter the number of guests, the purpose of the event, and the formality of the the event. 
Fresh Foods
Our menu is comprised of the fresh meats, veggies, cheeses, etc. that are available on our Deli menu, meat counter, and store.
Budget Friendly
We can build a menu to meet your budget.
We can customize any platter that you need as long as we carry the products in the store. Some items are subject to advance notification and seasonal availability.
Examples of possible platters:
Antipasto Platter
Antipasto Appetizer Cheese Platter
Antipasti Platter
Cheese & Grape Snack Platter
Cheese Cube & Dip Platter
Cheese Cube Platter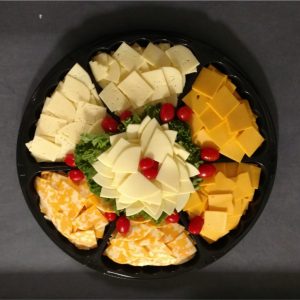 Cheese Section Platter
Cheese Multiple Cuts Platter
Cheese, Meat, Fruit, Veggie, & Nut Platter
Cheese Cube & Slices-Fruit-Cracker Platter
Cheese Cube & Cracker Platter
Fresh Veggie Mound Platter
Fresh Veggie Layered Platter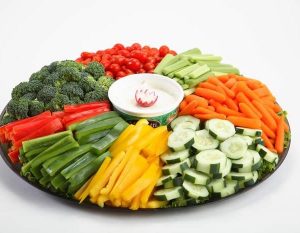 Fresh Veggie Piles Platter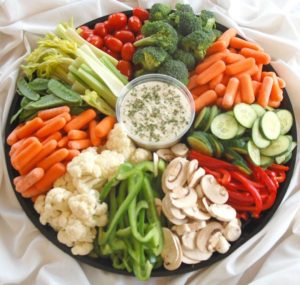 Fresh Veggie 11 Sections Platter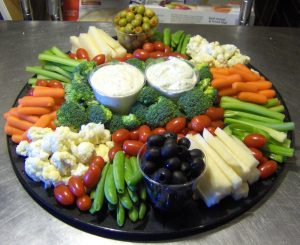 Fresh Veggie Circles Platter

Fresh Veggie Pans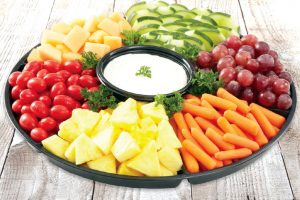 Fresh Veggie & Fruit Mounds Platter
Fruit & Cube Cheese Platter
Fruit Cube Platter
Fruit Pile Platter
Fruit Section Platter
Fruit Cube Square Platter
Fruit Slice Platter
Meat & Cheese Cube Platter
Meat, Cheese, Little Bit of Fruit Platter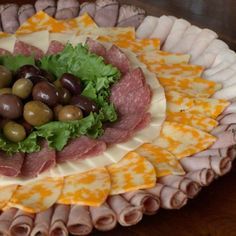 Meat Rolls & Cheese Slices Platter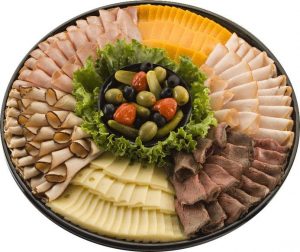 Meat Folds & Cheese Slices Layered Platter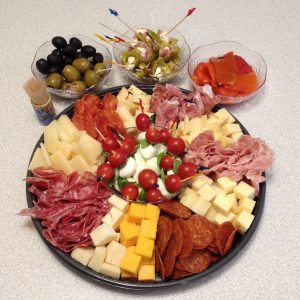 Meat Piles, Cube Cheese, Tomatoes, Peppers, & Olives Platter Grouping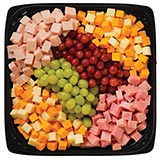 Cube Meat, Cube Cheese, & Grapes Platter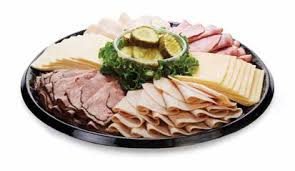 Meat Folds, Cheese Slices, & Pickles Platter
Meat Section Platter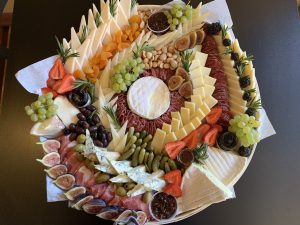 Mega Meat, Fruit, Cheese, & Nuts Platter
Mexican Buffet Trays
Mexican Fiesta Dips
Mexican Ingredient Platter
Mexican Frito Nacho Platter
Mexican Ingredient Pocket Platter
Pinwheel Platter
Pinwheel Tray
Sandwich Toppings Platter
Wings & Celery Platter
Wrap Section Platter
Wrap Layered Platter
Broasted Chicken
Party Boxes: 20 pieces, 50 pieces, 100 pieces, or more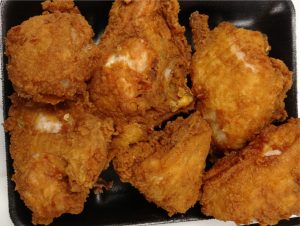 Wings
Party Boxes: 50 pieces, 100 pieces, or more
Flavors: Naked, BBQ, or Hot & Spicy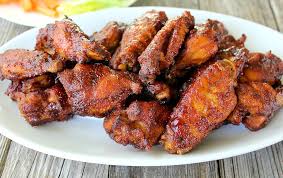 6 ft. Subs
You select the cheese, meats, and toppings you want from the deli selection available.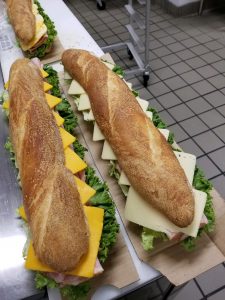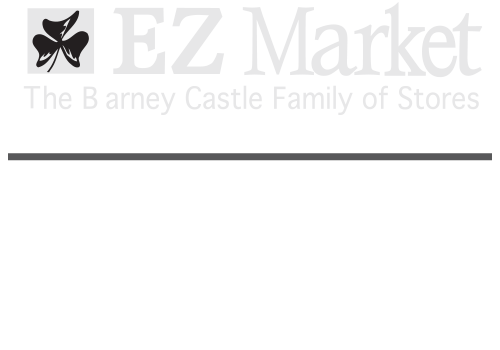 Hours
Store - Daily 6 am to 11 pm
Deli Counter - Daily 6 am to 9 pm
Pizza Orders - Daily 6 am to 9 pm
Meat Counter - Daily 8 am to 8 pm
Meat Cutter - Daily 8 am to 4 pm
Location
5357 Main Street, Onekama, MI 49675