You are going to love this.
HOME FOR THE HOLIDAYS GIVE-A-WAY
ENTER NOW THROUGH 12/14/18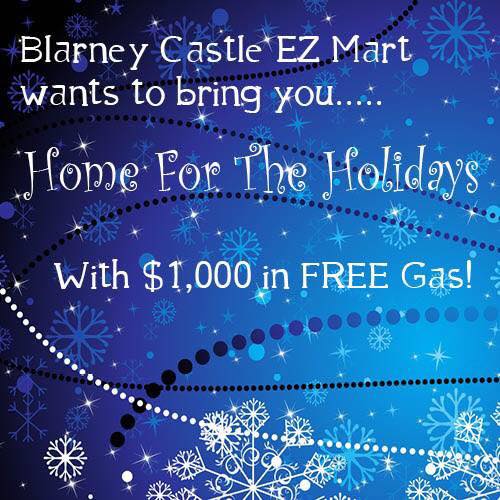 BLARNEY CASTLE GIVE-A-WAY
Sign-up at any EZ Mart or the EZ Market for a chance to win Free Coffee for a Year
December 1 – 31, 2019
Not open to Blarney Castle Oil Co employees or employee's family members.
Sales Flyer for 11/26/18 through 12/09/18
OUR CURRENT MONTHLY SPECIALS
ALL PRICES LISTED ARE BEFORE TAXES & DEPOSITS
WACKY WEDNESDAY DEAL
ALL PRICES LISTED ARE BEFORE TAXES & DEPOSITS
OUR CURRENT QUARTERLY SPECIALS
ALL PRICES LISTED ARE BEFORE TAXES & DEPOSITS
LUCKY YOU REWARDS PROGRAM

Join the Lucky You Rewards program to enjoy special savings each month!
MARATHON makeitcount PROGRAM
MakeItCount™ is a new loyalty enhancement program which allows consumers to earn rewards in their preferred program.
Consumers enter 11+Phone Number (after registering) to earn every time they fuel up or purchase select items at thousands of participating CentsOff gas stations across the U.S.
Consumers are able to choose their preferred program, and can redeem their program's currency for CentsOff ™ fuel discounts and more.
If you registered during the savings event (before 5/1/18) then you will have to go to the text or email that you received to accept the new terms and conditions and to choose the program that you wish your points would go to out of the four available.  If you did not get an email or text then please go to the website and sign-in and do the acceptance there.
Download the app makeitcount on your smartphone to see your account information, available specials going on to see what you can earn extra points on, and redeem your points for the program when you have earned enough.  It can be downloaded from the play store and apply store.
All offers may not be available at all stores!
How to Sign Up for the Gas Savings Program by Phone
How to Sign Up for the Gas Savings Program by Computer
Go to makeitcount.com and follow the steps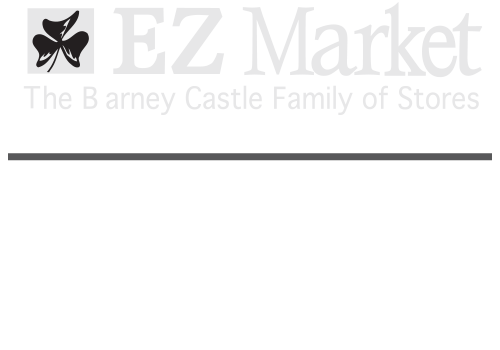 Location
5357 Main Street, Onekama, MI 49675