You are going to love this.
Free Gas Friday, Red Bull and EZ Mart – June 14, 2019
Blarney Castle EZ Mart is giving away (4) $250 gas cards
How to Enter:
No purchase is necessary to enter this contest. Contestants must first join the Lucky You Rewards Club to play. 100th responder wins when the message is sent on Friday June 14. In addition, contestants can mail their entry to: MacDonald Garber Broadcasting, PO Box 286 Petoskey Michigan 49770 ATTN EZ MART.
No liability is assumed for lost, late, incomplete, mutilated or misdirected entries.
Eligibility Restrictions:
This contest is open to all United States residents 21 years of age or older. Employees and immediate families of Blarney Castle Oil Company, MacDonald Garber Broadcasting, and their affiliates, sponsors, owners and agents are ineligible to participate, nor employees and their immediate family of other radio stations or broadcast media outlets within 200 miles.
Prize: (4) prizes of $250 in gas
How to Win: Must be the # of texter stipulated by the message.
Condition of Accepting the Prize:
There is no cash value for prizes and this prize cannot be refunded, transferred, or exchanged.
Blarney Castle Oil Company reserves the right to change the specific prizes as long as they are of equal or greater value. Winner shall be responsible for payment of taxes or upgrades.
The taxable value of qualifying prizes is $250. All taxes, including sales tax and federal tax, are the sole responsibility of the winner. Void wherever restricted or prohibited by law. Where applicable, winner will be supplied with a 1099 tax form.
As a condition of entering the contest, the winner agrees to be bound by these rules and consents to the use of his/her name, likeness and/or voice for additional publicity and advertising purposes carried out by sponsors without additional compensation. All entrants accept that they may receive communication from participating sponsors. All entrants release MacDonald Garber Broadcasting, Blarney Castle Oil Company, their advertisers, their subsidiaries, promoters of this contest, and their employees from any and all liability with respect to, or in any way arising from the contest, and acceptance or use of the prize, including liability for personal injury or death. Blarney Castle Oil Company reserves the right to select alternate winners at random.
Blarney Castle Oil Company reserves the right to change these rules at any time during the promotion for any reason. Copies of these rules are available by sending a self-addressed stamped envelope (SASE) to ATTN: Polaris Giveaway P.O. Box 286, Petoskey MI 49770 or at www.106KHQ.com.
BLARNEY CASTLE OIL COMPANY AND ITS OWNERS AND AGENTS ARE NOT RESPONSIBLE FOR ANY PRIZE DEEMED DEFECTIVE OR INSUFFICIENT OR FOR FAILURE TO DELIVER ON THE PART OF ANY SPONSORING AGENT OR SUPPLIER.
This station or its advertisers occasionally conduct contests where the method of entering the contest is through the use of texting. If a contest accepts text message entries, this station does not charge a fee for text entries. Entrant's normal text plan charges may apply. Station assumes no responsibility for charges incurred for text-messaging, including (without limitation) charges resulting from any bounce back messages or contest notices from the Station.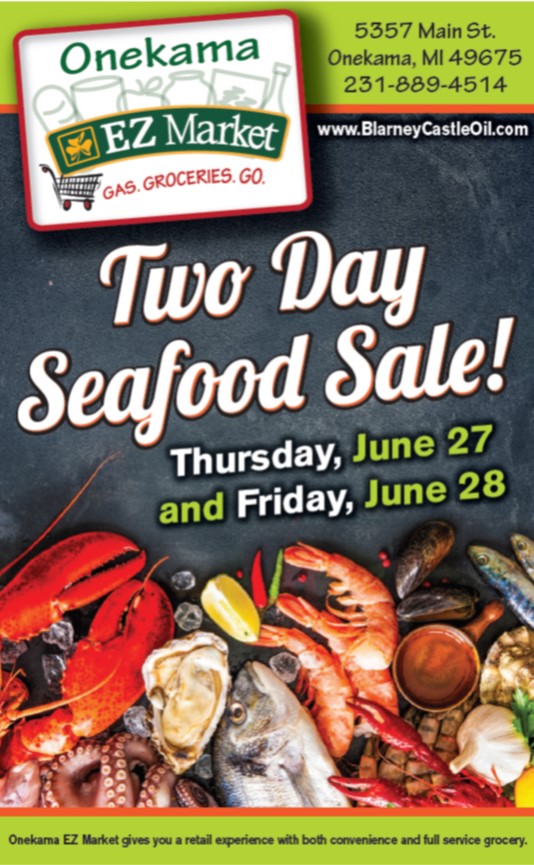 Sales for 06/10/19 THROUGH 06/23/19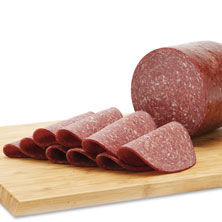 Kretschmar Deli Sliced
Lebanon Beef Bologna
$7.99 lb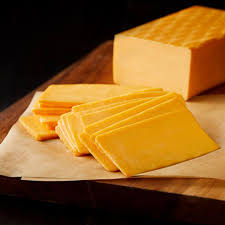 Kretschmar Deli Sliced
Smokey Cheddar Cheese
$7.99 lb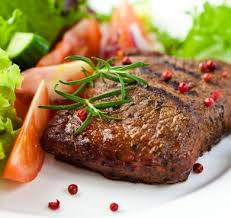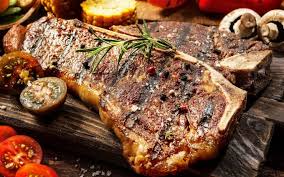 Angus Choice
T Bone Steak
$8.99 lb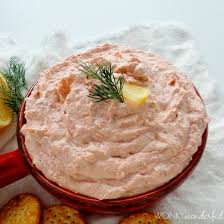 Smoke Salmon Dip
$6.99 lb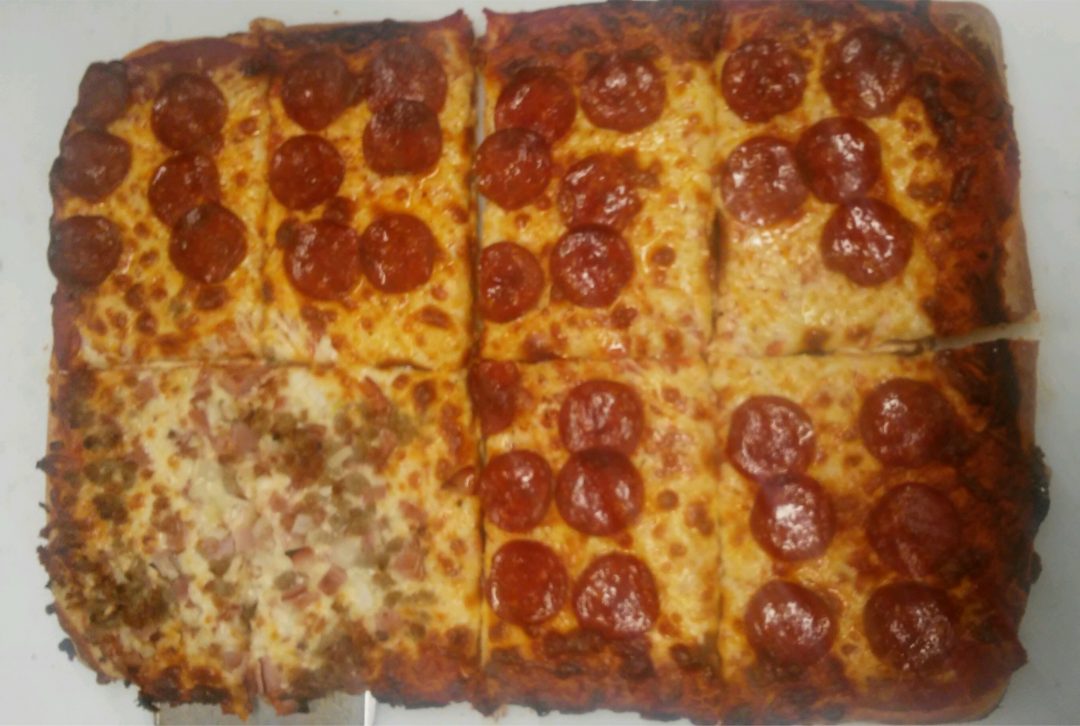 Pizza Slices
2 for $4.00 or $2.19 ea
JUNE MONTHLY SPECIALS
ALL PRICES LISTED ARE BEFORE TAXES & DEPOSITS
WACKY WEDNESDAY
ALL PRICES LISTED ARE BEFORE TAXES & DEPOSITS
LUCKY YOU REWARDS PROGRAM

Join the Lucky You Rewards program to enjoy special savings each month!
MARATHON makeitcount PROGRAM
MakeItCount™ is the Marathon loyalty enhancement program which allows consumers to earn rewards in their preferred program.
Consumers enter 11+Phone Number (after registering) to earn every time they fuel up or purchase select items at thousands of participating CentsOff gas stations across the U.S.
Consumers are able to choose their preferred program, and can redeem their program's currency for CentsOff ™ fuel discounts and more.
Every quarter there will be different inside sales that you are able to earn extra points on.  There are more partner programs available for you to choose from.  If you just want to earn cents of per gallon on gas then choose the CentsOff partner program for your points to go to.
Download the app makeitcount on your smartphone to see your account information, available specials going on to see what you can earn extra points on, and redeem your points for the program when you have earned enough.  It can be downloaded from the play store and apply store.  You must have the app or website login in order to redeem savings that you have Earned.
Every MakeItCount member currently enjoys $.05/gallon off their fuel purchase up to 20 gallons.  Every gallon you purchase will earn you 20 more points in the CentsOff partnership.
All offers may not be available at all stores!
How to Sign Up for the Gas Savings Program by Phone
How to Sign Up for the Gas Savings Program by Computer
Go to makeitcount.com and follow the steps
Stay in the know about current specials, sales, and events at the EZ Market by joining our mailing list.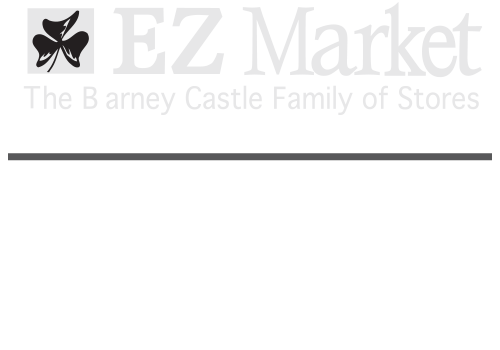 Location
5357 Main Street, Onekama, MI 49675